The farm stay Fassnauerhof – Ridnaun – South Tyrol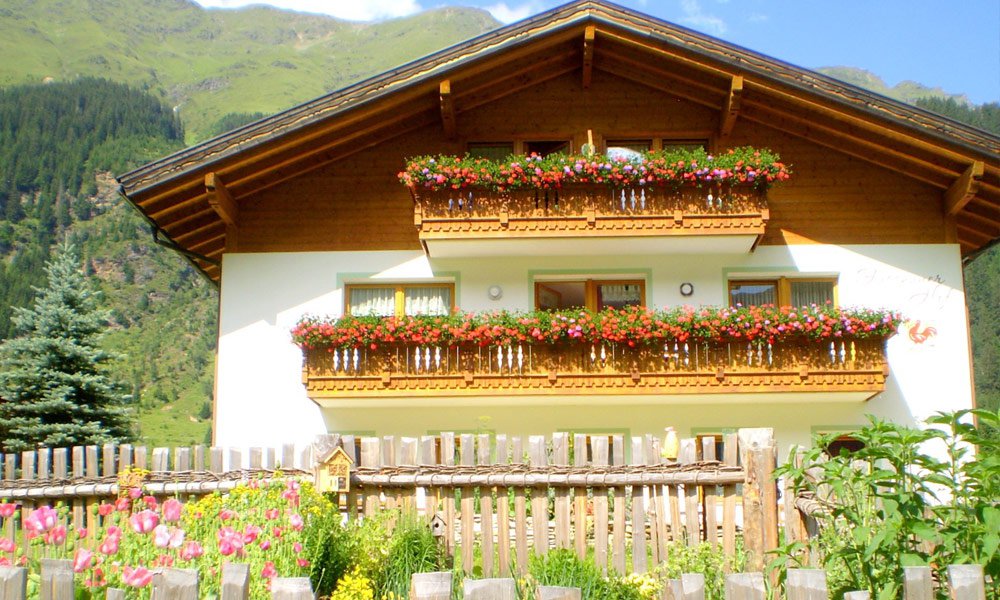 Our newly built house is situated at 1360 m of altitude in the sunny Ridnaun valley in the locality of Maiern. There is a bakery, a grocery store, a post office, hotels/inns and a pizzeria. Our house is located at the edge of the village and surrounded by lush meadows and woods and is an ideal starting point for numerous hikes in summer for young and old, whether it is for easy or extreme adventures to the well-known 3000m-high summits of the Stubai Alps.

Our guests benefit from the great sports opportunities in winter, the well-prepared 20 km-long cross-country ski run leads close-by the house and if you're lucky you get to look at diverse Biathlon-National teams doing exercise from the balcony.
The cost-free Ski bus takes you to Ratschings in just a couple of minutes, where you are to find terrific ski slopes.
The farm in Ridnaun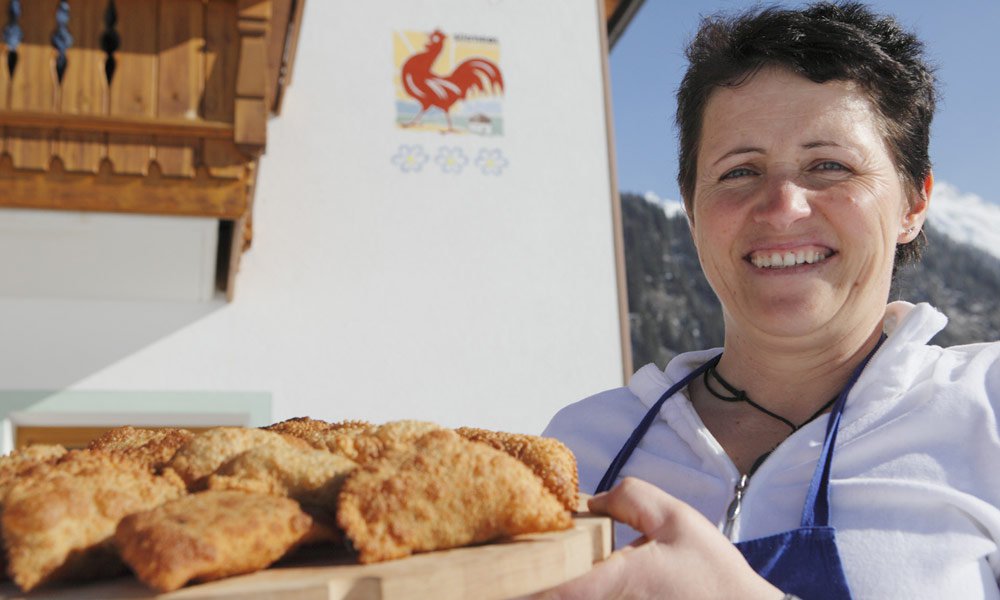 The barnyard with the animals resides 30 m from the farmstead. On the farm there are about 20 cattle, pigs, chicken, rabbits and cats. In spring the cattle are brought onto the alpine pastures where they stay until a big ceremony with which the cattle are brought back into the valley in fall. This ceremony is a very special event that gives an opportunity to get in touch with the festively decorated animals.
The cattle are milked and fed in the mornings and evenings and during this activity you are gladly invited to participate, watch or help us with the activities in the barn.
Our business is a dairy farming business. The milk is fetched once a day and brought to the dairy plant of Sterzing, where the most part of it is being used to produce yoghurt.  The rest of it is used for butter and fresh milk.
You are free as well to join us and to give us a hand for the hay work in summer or the potato harvest in fall.