Out and about in the Ridnauntal to cycle, ride and relax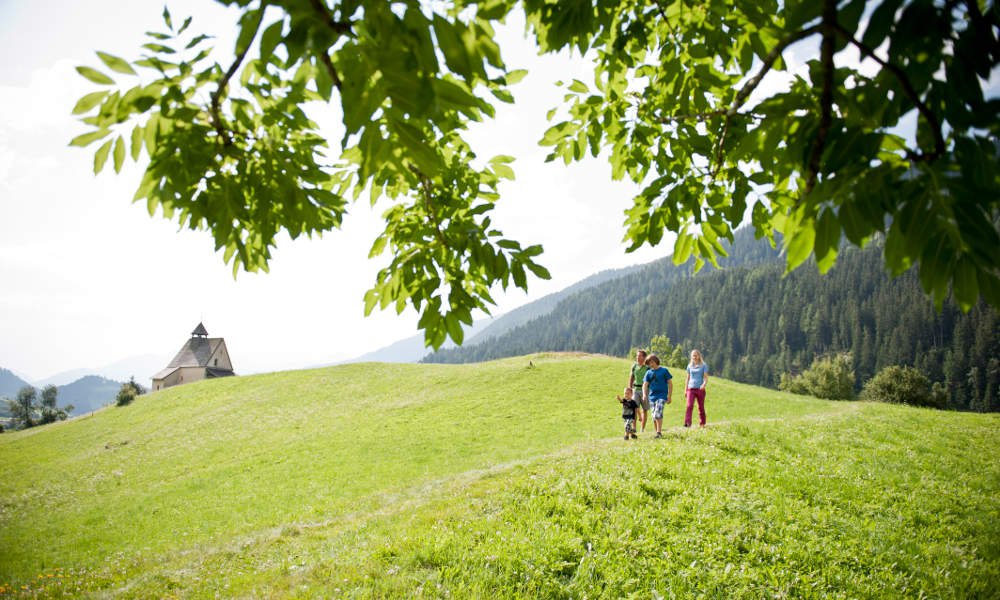 The Ridnauntal in South Tyrol is especially alluring to visitors and locals alike in spring. Both those looking for rest and relaxation, and those who are active travellers, get every penny's worth out of South Tyrol's natural awakening. The broad and flat meadows and fields are perfect for longer walks, relaxed runs or gentle Nordic walking, providing rest for both body and mind. The Stubaier Alpen, which stand above the Fassnauerhof, are now open for the first trips of the season up to the lower reaches, while high above the snow fields continue to send cool air down into the valley.
Any activity in the open air in Ridnauntal's spring time is framed by fruit-tree blossom, which provides magnificent scenery both for the eyes and the camera lens, and later trips down memory lane.
By horse or trusty steed through Ridnauntal's spectacular nature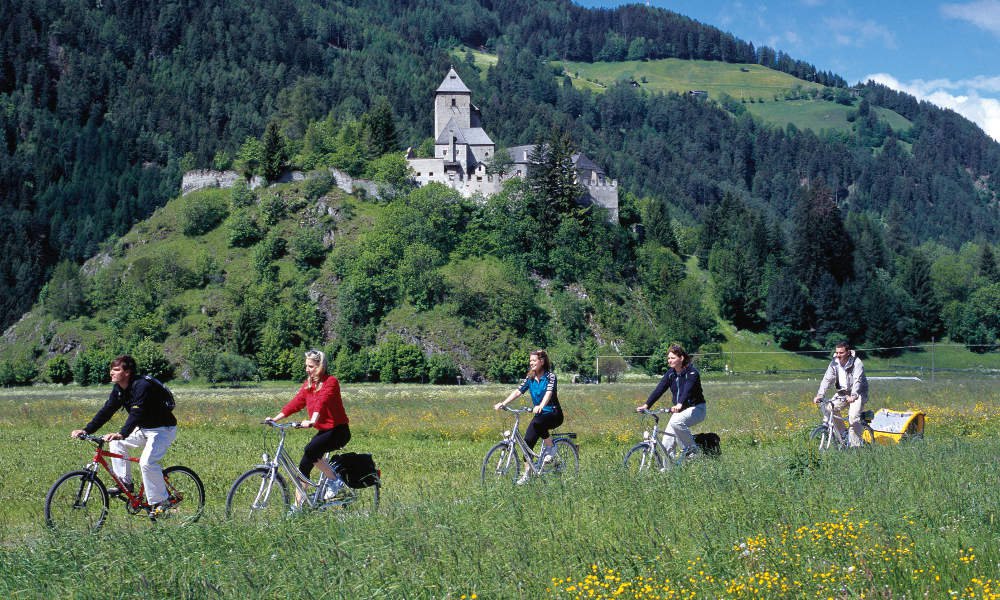 An especially beautiful alternative option for tours of discovery in the open air is a trip on horseback. It does not matter whether you are old or young, physically fit or prefer to take things at an easier pace. It is never too late to learn to ride. Spending time with good-natured four-legged friends is a way not only to get closer to nature, but also the perfect to way to let day-to-day stress fizzle away.
If you are a bit of speed freak, but do not quite like the idea of giving a horse all the control, you might prefer to hop onto a road bike or mountain bike. From the middle of March onwards, cyclists hit the extensive cycle network in Ridnauntal. Suitable for all abilities, the tracks weave their way either gently through meadows and along little streams, or plummet as trails down slopes and along forest tracks.