Holidays in Ridnaun / South Tyrol – Lots of leisure time activities
Hiking enthusiasts get one's money's worth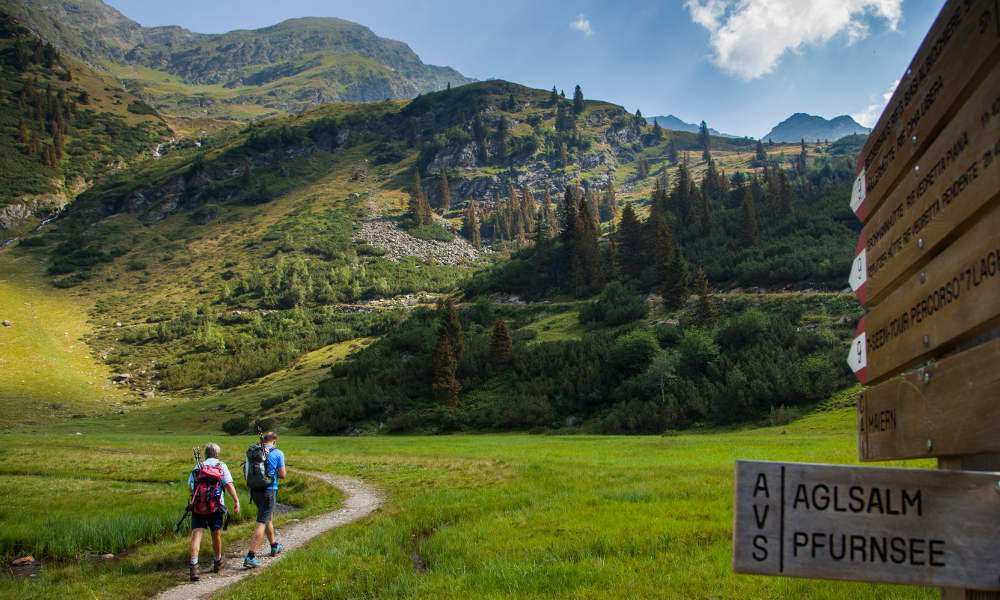 Lots of hikes can be taken right from our farm, easy ones as well as highly challenging tours. Below we have listed a few tours for you:
Tour route to the miner's church St. Magdalena. About 2,5 hours from the Fassnauerhof away. On Mondays 4 o'clock p.m. and 10 a.m. a guided tour can be taken.
Tour route to the pasture area Martalm in the valley Staudenbergtal – about 4 hours long
Tour route to the alpine hut Zunderspitzhütte – pasture area Gewingesalm – summit Zunderspitz – pasture area Martalm – about 4,5 hours
Tour route to the pasture area Moarerbergalm across the area Stadlalm – about 5 hours
Hike on the summit Horn (2164 m) and the pasture area Aglsbodenalm – rise is about 1,5 hours to the pasture area Aglsbodenalm
Hike to the alpine hut Grohmannhütte (2254 m) – rise from the mine is about 2,5 hours, appropriate footwear needed
Hike to the pasture area Prischeralm (Hike No. 27) – about 2 hours
Hike to the inner part of the pasture area Wurzeralm – about 4 hours
Tour route across the path Hoffmansteig
The falls of Burkhardklamm, a newly built hill-climbing with an amazing nature water spectacle
Gilfenklamm Gorge in the village Stange, the worldwide only gorge that is carved in purely white marble
Holidays in Ridnaun / South Tyrol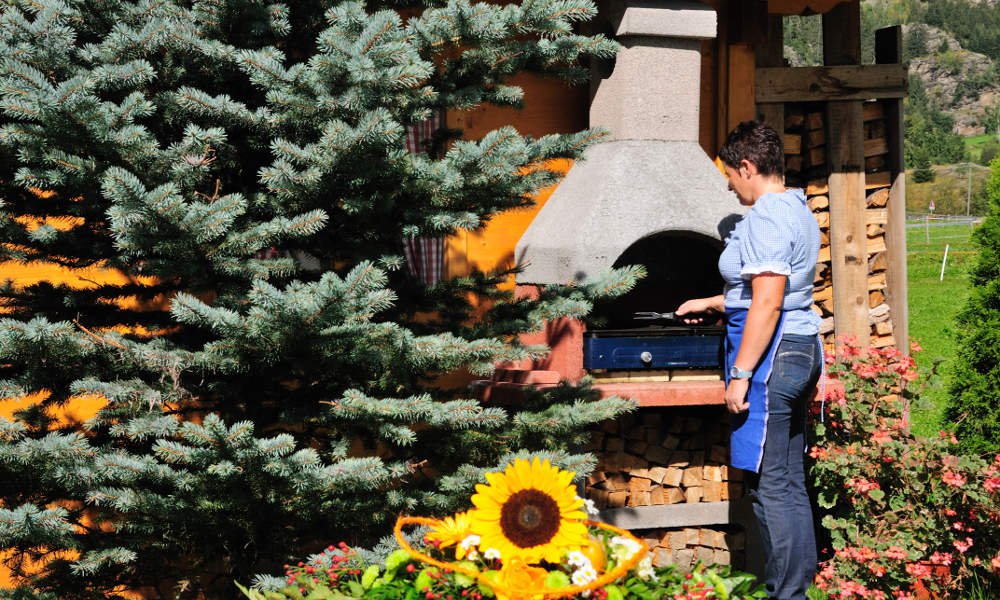 There is always a lot to do on the farm, but if the time allows, we'd gladly join you for a hike in summer or a snowshoe hike in winter. Often we also arrange grill-outs in the evening for everyone in the garden.
For sports fans – Holidays in Ridnaun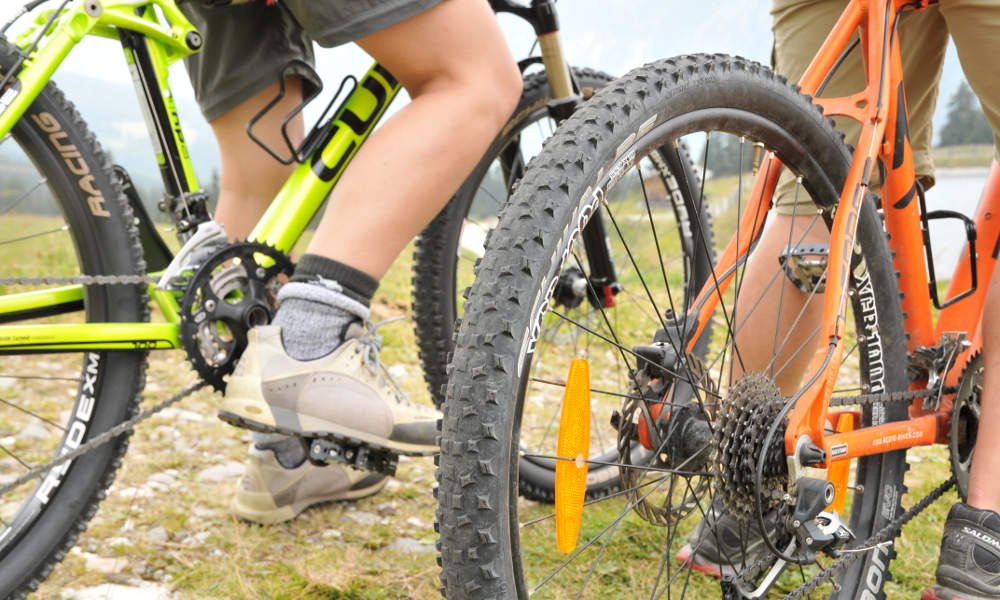 In case you would like to go for a bike tour, there is a bike rental shop close to our home.
In winter you have the opportunity to rent snowshoes, cross-country skiers and sleds.
The cross-country ski run in Ridnaun is about 58 km long, the ski slopes in Ridnaun "Gasse" is 3 km away and the ski area in Ratschings Jaufen is 10 km away and offers 7 different rising possibilities and 25 km snow-guaranteed slopes.
Also the "hut fun" and the Après Ski fun are not to be left out.
Our guests can enjoy swimming in the Hotel Schneeberg, the wellness area consists of 2 swimming pools, a baby pool and 8 different saunas.
The next public swimming pool is located in Sterzing or in Brixen, the "Aquarena".
For horse fans there is the possibility to take a ride out at hotel Schneeberg or on the farm Oberauerhof, which is about a 10-minute walk away.
Tradtional baking in Holidays Ridnaun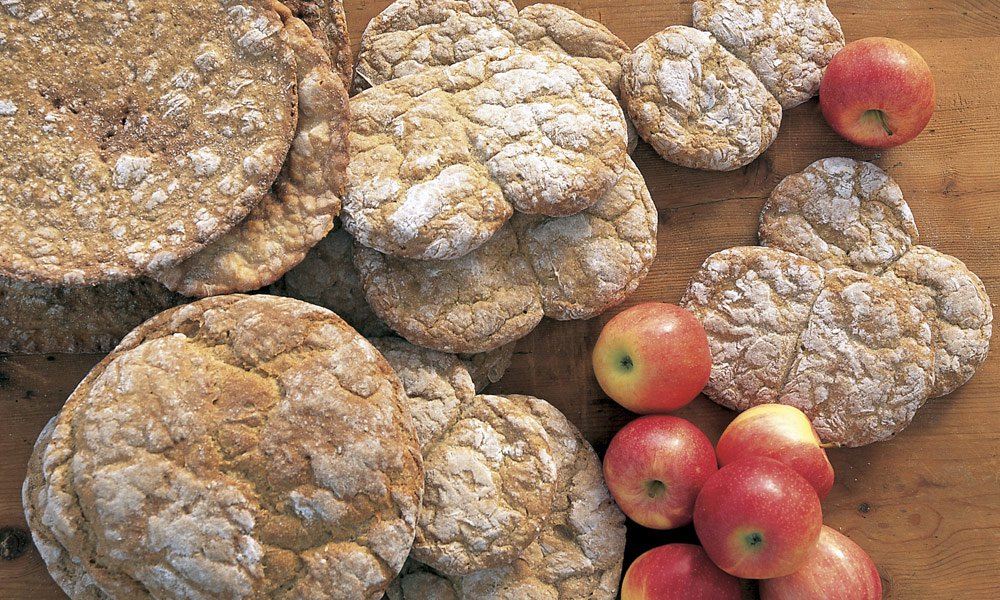 A few times in a year bread is baked in the big oven on the farm Moderhof in Ridnaun Ried. You shouldn't miss this unique experience during your stay at our home and you are warmily invited to have a look at it when Maria and Valentin bake the typical rye bread of Ridnaun in the old tradition. And the taste is… a true pleasure.
Funpark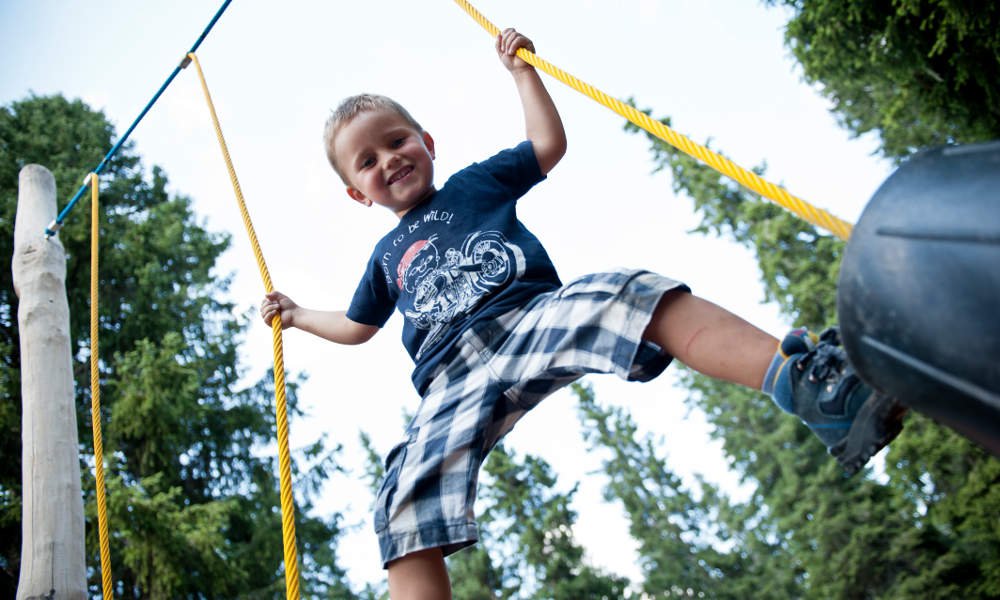 The marvelous fun park of the Hotel Schneeberg is accessible and free for our little guests at any time.
There you can find slides, swings, a sandbox, a climbing wall, a volleyball ground, soccer grounds and lots more.
Holidays in Ridnaun – Art & Culture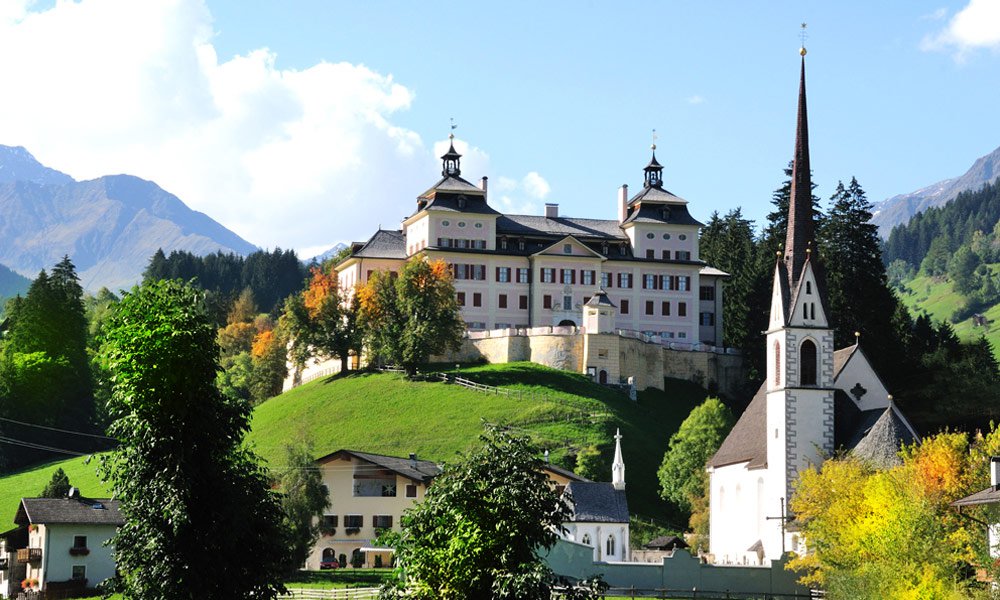 Also in cultural regards our area has quite a lot to offer:
Fortress Reifenstein – one of the best-maintained fortresses of South Tyrol
Guided daily tours to the Official Provincial Mine Museum on Schneeberg with historical galleries
Shopping in the old "Fugger"- City Sterzing
The baroque castle Wolfsthurn (hunting –and fishing museum) with fun and adventure rooms for kids
Inclement weather program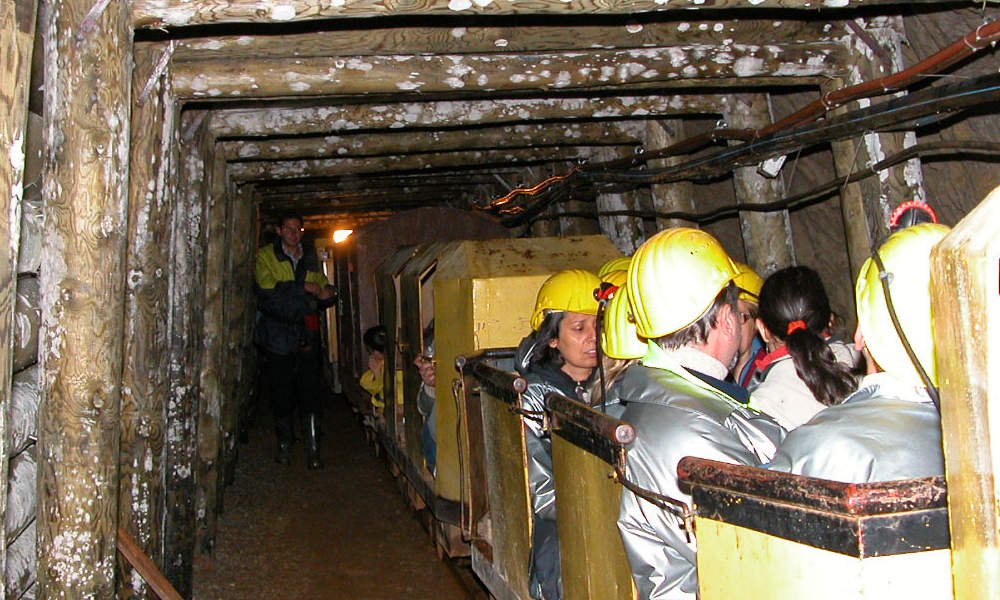 In case of inclement weather we recommend a visit to the mine museum, which is 20 minutes away by foot from our home.
But also the Museum for Hunting and Fishing in the village Mareit (about 10 min away by car) is an ideal destination for kids and grown-ups during bad weather. Open from April until October, or you can even take a look at our books in our local public library.